Host a Fundraising Event
Fundraising events are a fun way to support our lifesaving work and educate your friends, family, and co-workers about gender-based violence.
Right now, given the magnitude of the global epidemic of violence against women and our current size, we can only protect 1 in 6 women who reach out to us for help. To reverse this heartbreaking fact, we need people like you who are willing to become a part of our Ready to Soar $10 Million Expansion Campaign. Please commit to being a Ready to Soar fundraiser today. There are so many ways for you to soar for courageous women and girls!
Soar With A Milestone

Select a date that is important to you. Instead of gifts, ask your friends and family to make a donation to your fundraising campaign. Weddings, holidays, birthdays, graduations — there are so many reasons to party with purpose!

Soar With Endurance

Run. Walk. Climb. Commit to an athletic challenge that means something to you, and ask your friends, family, and co-workers to make a donation in honor of your endurance. There is no better time to get active for a good cause than today!


Soar With Her Book

Gather your friends to read the powerful book that led to our founding, "Do They Hear When You Cry." You will never forget Fauziya's incredible journey to justice. In lieu of member fees, ask each reader to make a donation.

Soar With An Event

Invite 5 or 50 friends to join you for a fundraiser like a simple dinner or gathering at your home. There are so many fun and easy ways to help women and girls and spread the word about Tahirih Justice Center's lifesaving work.

Searching for inspiration?
Learn more about a few of our favorite fundraising ideas.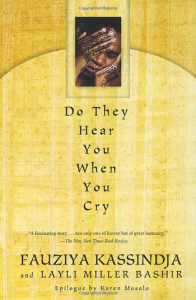 Start a book club or ask your existing club to read a book about issues that impact women and girls. Two excellent choices are "Do They Hear You When You Cry," about a teenager from Togo who fled female genital mutilation/cutting, and "Written in the Stars," about a girl facing a forced marriage. Ask each book club member to make a donation of their choice to Tahirih.
Request donations to Tahirih in lieu of birthday or wedding presents. Homa raised $15,000 at her birthday party!
Host a movie night and show an eye-opening documentary, such as "Girl Rising," "Half the Sky," or "Well-Founded Fear." Instead of an entrance fee, ask attendants to make a donation of their choice to Tahirih.
Your Fundraising Resources
Check out these ready-to-go resources. Each resource is designed to make it easier for you to raise lifesaving funds in your community.
Questions?
Please contact our National Donor Manager Carey Eisenberg at careye@tahirih.org or 571-282-6161 if you have any questions.